Renting out a residential property in Amsterdam?
Rent out securely with our Landlords' Rental Service. This is how we do it.
The key to successful renting out in Amsterdam? Choose a real estate broker with knowledge and expertise. Equally at home in the city and far outside it. We are JLG Real Estate. We're transparent and realistic. And we enjoy going the extra mile. Since only by doing so, can we find your perfect tenant.
Renting out means trusting. That requires a committed partner.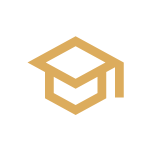 Knowledge
Take advantage of our extensive legal knowledge in the field of rentals and the screening tools we use to find your perfect tenant.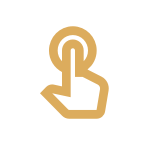 Innovation
We understand that you wish to rent out not just quickly but also securely. We therefore invest continuously in new technologies such as virtual viewings and digital signing processes.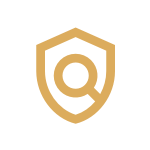 Transparency
You can count on transparent collaboration, with a solid plan of approach and clear conditions.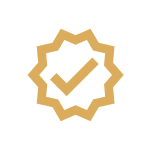 Quality
Choose the certainty of a real estate agent certified by NVM (Dutch Association of Real Estate Brokers and Valuers), with more than 17 years' expert experience and a unique international network.
1: The basis.
Guaranteed attention thanks to our unique network.
The basis of successful rental is well-founded pricing and strategy. Our highly detailed descriptions and professional photos ensure full attention. Not only via all relevant websites such as Funda, Pararius and mvahousing, but also in our weekly mailings to over 5,000 recipients. 
Through our unique network we rent out our homes to Netflix, Tesla, Booking.com, Tommy Hilfinger, Heineken, Nike, Uber, EMA and Coty.
Your house is part of a weekly mailing to more than 5,500 international companies, relocators and interested parties.
2: The selection.
The right candidates on your desktop in a flash.
We organise viewings, inform potential tenants and finally make a selection of the most suitable candidates. We rent mainly to expatriates and graduates. The best candidate is screened for identity, income and references.
3: The agreement.
Clear, well-considered and tailor-made. 
We draw up a clear rental agreement that best suits your desired situation. Signing takes place efficiently by means of digital signatures via SignRequest. This saves you paper as well as time. 
4: Transfer
Support and accompaniment at every stage of the transfer.
At the point at which the keys are handed over, we draw up an exhaustive digital inspection report. The report contains such details as the condition of the property, meter readings and inventory. It provides peace of mind and clarity. 
5: The management partner.
You rent out, we relieve you of all worries. 
You can choose to outsource the management of your residential property to us. With JLG Premium Management, you as the landlord don't have to worry about your tenant. We take care of collecting the rental payments, keep a watch on the correct use of the property and offer technical support.
Our charges
Renting out a residential property is quite a complex undertaking. Our task is to provide you with the best possible assistance. At every stage. Therefore our way of working is always crystal clear – when it comes to charges, too. This way you know exactly where you are straight away.
Please contact us
Please fill in the form below and we will contact you as soon as possible. If you want to reach out to us; please call +31 20 33 000 31 (Monday to Friday 9am-6pm)